Webinar : Cyber security of electrical installations in an industrial environment 23/04/2021 : 15:30 - 18:00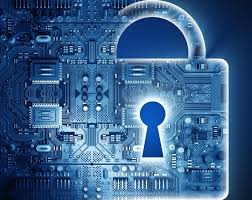 From : Friday, April 23, 2021
To : Friday, April 23, 2021
Venue : Virtual Event (1 session)
Tickets
Ticket : Webinar Cyber Security - Update price after log in.
€100
Buy Tickets
As part of its training activities, KBVE-SRBE is pleased to invite you to participate in a late afternoon webinar dedicated to the cybersecurity of electrical installations in an industrial environment.
With 4 presentations, we will explain how to avoid cyber threats such as blackout, data theft, untimely intrusion into systems.
 KBVE-SRBE is pleased to propose the following agenda:
1)     Cybersecurity in an industrial landscape: from legal framework to experience – Naïm Qachri (ULB)
2)      Cybersecurity for Industrial site – Olivier Jasselette (ENGIE-LABORELEC) 
3)  StationGuard – a comprehensive cybersecurity and functional monitoring solution for substations and other OT- environment – Thomas Friedel (OMICRON)
4)     The Challenges of Security Patch Management and ensuring Secure Transient Cyber Assets in a Substation Environment – Bryan Gwyn (DOBLE Engineering)
5)      Q & A
 We invite you to read the webinar program that will take place on
Friday, April 23 from 3:30 p.m. to 6:00 p.m.
Your registration will give you access to the session and is offered at the following prices
Non-members : 100 € HT
Members : 50 € HT
Contact Person : Patricia Matthys
Phone : 022371118
Email : info@kbve-srbe.be