Seminars and Events
SRBE/KBVE organises many events aimed at an audience with a strong interest in the most important debates in the sector of electric engineering, from the latest industrial application to the experimental research to the development of national and international markets and regulations.
Our events cater to different kind of profiles, from students to professionals to academics and anybody else who desires to follow our discussions.
Please note that not all of our events are open to the general public – some are only open to our members. For those events open to the general public, the association's members will get a discounted participation rate.
Once you have purchased a ticket for an event, you will also get access to the documents associated with that event, such as presentations, papers, documents and other.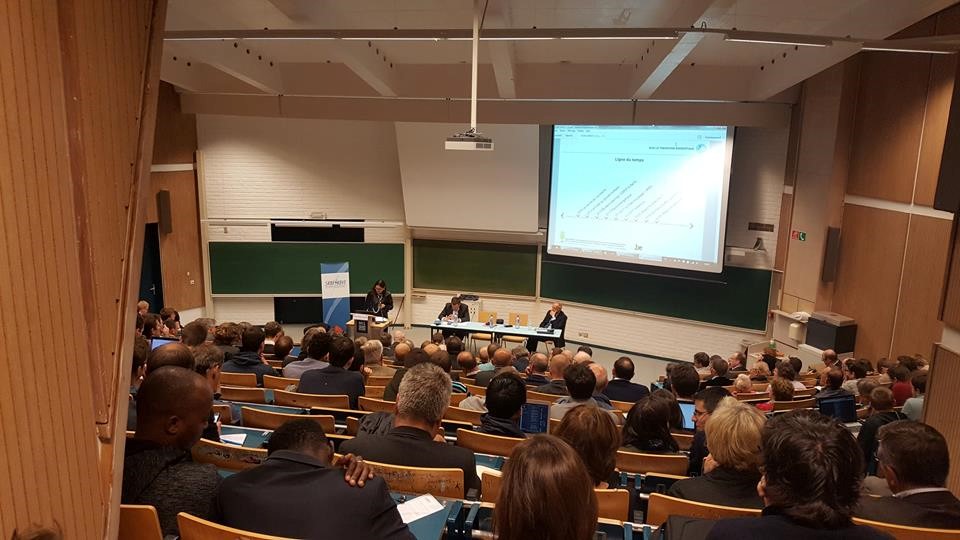 Study Days
Objectives
SRBE/KBVE organizes several study days per year on the most diverse subjects related to energy and electricity, their applications and other disciplines that may intervene in these fields .
The purpose of these study days is to present the state of the art and the evolution in our field of work, not just in Belgium, but with a European perspective if not a global one.
For this purpose, each study day is elaborated by a task force of specialists that selects highly reputable lecturers on the subject. Moreover, our Scientific and Technical Committee is particularly attentive to the content, the objectivity and didactic nature of the presentations.
The study days are also designed in such a way that a fruitful dialogue can take place between the creators and the users of the didactic materials.
The presentations of the various speakers will be handed over to the participants at the start of the event (USB stick). Other interested parties can download it from our website after the event or contact us.
Rules of Good Governance
The purpose of the Rules of Good Governance is to ensure the smooth running of the activities and the respect by all participants of the legislations in force, both Belgian and European. Please click here to view these rules.