Webinar on Market design and pricing options to support the energy transition - 17/03/2022 - 11:00 - 12:30 (Free Webinar)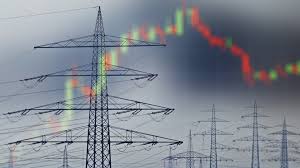 From : Thursday, March 17, 2022
To : Thursday, March 17, 2022
Venue : Free Virtual Event (1 hour 30)
Free webinar on Market design and pricing options to support the energy transition.
Objective of this webinar
KBVE-SRBE identified Market design and pricing options as one of the main domains to explore and develop as an important feature to enable the energy transition.
The webinar will give insight in the scope of this KBVE-SRBE activity stream, feature an indicative proBenoît Aubard, SIA Partners will present an introduction to the upcoming study day on "New concepts for electricity pricing" that will take place on 1 April 2022 from 9 am to 5 pm at ULB premises in Brussels. He will give you an overview of the main topics and their backgrounds that will be addressed during the Study Day.
Practical arrangements
The webinar is free.
For the registration, please fill in this link.
You will then receive a mail with the Teamslink to join the webinar, with the possibility to add the event to your calendar. You will also have access to the recording via Teams afterwards.
Contact Person : ¨PATRICIA MATTHYS
Phone : 022371118
Email : patricia.matthys@synergrid.be
Event Gallery