Workshop on Electrical Load flexibility in retail - 05/12/2023 - Registration via Eventbrite link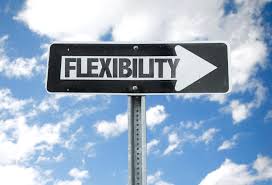 From : Tuesday, December 5, 2023
To : Tuesday, December 5, 2023
Venue : Elia Headquarters, Boulevard de L'Empereur 20 Brussels - Meetingroom 0.20
Tickets
Ticket Flexibility. Prices for members from 79€ till 360€
€496
Buy Tickets
Introduction
Shifting from controllable generation to controllable load is key for succeeding the energy transition with increasing share of renewable energy sources. After opening the wholesale market for flexibility, it is now time to focus on the retail sector.
Attendees will learn about implicit and explicit flexibility, how consumer can benefit from low energy prices while at the same time lowering price volatility. Which are the market conditions to foster such evolutions? Can retailers offer new tariff proposals to their customers? Is there a role for aggregators? How to keep track of all transactions without dissuasive burden for consumers, grid companies and retailers.
Program December, 5 – 9h30/17h30
•         Conferences at Elia Headquarters, Boulevard de l'Emperreur 20 - Brussels
•         Chairman Hubert Lemmens – Vice President KBVE – SRBE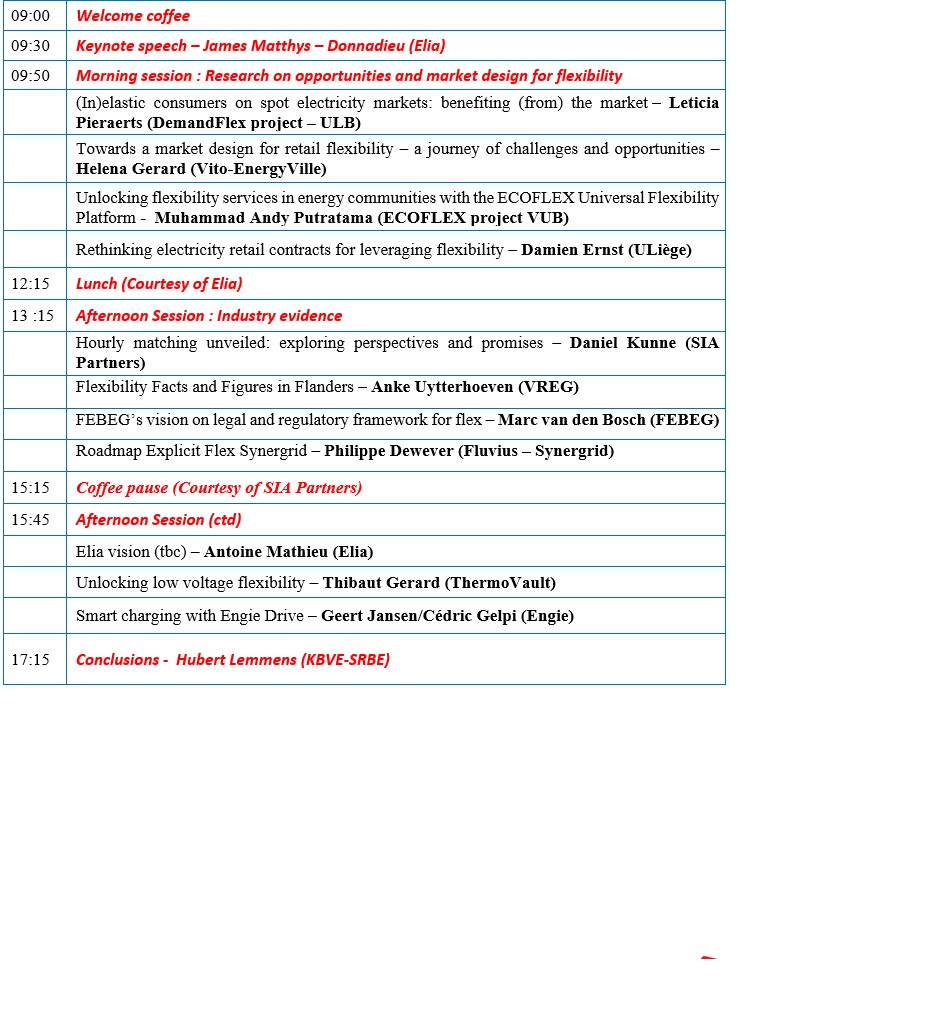 REGISTRATION LINK VIA EVENTBRITE:
https://www.eventbrite.com/e/workshop-on-electrical-load-flexibility-tickets-756169763117?aff=oddtdtcreator 
Participation fees (prices include taxes, 21%)

Member (Company or standard membership)

360 €

Non member

600 €

Member retired professional

79 €

Member Student

79 €

Member Teacher, professor

236 €

Member Young professional (< 30 years)

79 €
The participants will receive the contributions of the seminar, access to coffee and refreshments, lunch and after drink. 
Registration to the event before the 28/11:  
For all questions regarding registrations, please contact us: 
KBVE-SRBE - C/o Synergrid 
Patricia Matthys, Galerie Ravensteingalerij 4 box 2 - 1000 Brussel/Bruxelles 
Tel.: +32 2 237 11 18  – E-mail: patricia.matthys@synergrid.be 
"La SRBE met tout en œuvre pour respecter la loi sur la saine concurrence." 
"De KBVE stelt alles in het werk om de wet op de gezonde concurrentie na te leven"